Your iPhone is not charging; this could be a big nightmare for iPhone users. There could be many reasons behind it, whether there is a problem with a USB cable, charger, charging port, or in your iPhone. To become aware of this problem, we'll brief you on some of the solutions to fix this problem.
Know This Before You Begin
Many users think there must be a battery issue but before you step forward to change your battery, know that there must be some issue with the software, not the hardware. If there is a hardware problem, there must be an issue with the charging port.
Wireless charging: A temporary fix
Wireless charging is also one of the temporary solutions because there is an option of wireless charging in the iPhone. If it's not charging wirelessly, then there are other options to focus on. Here are some tips for figuring out if the iPhone won't charge.
How to Fix an iPhone That Won't Charge?
Hard Reset Your iPhone
Hard reset your iPhone if it's not working correctly. Every model has different ways of hard resetting in iPhones.
How to Hard reset your iPhone
Hard Reset iPhone 6 & earlier: 
Press and hold the Power button + Home Button, when the Apple logo will appear then release both buttons.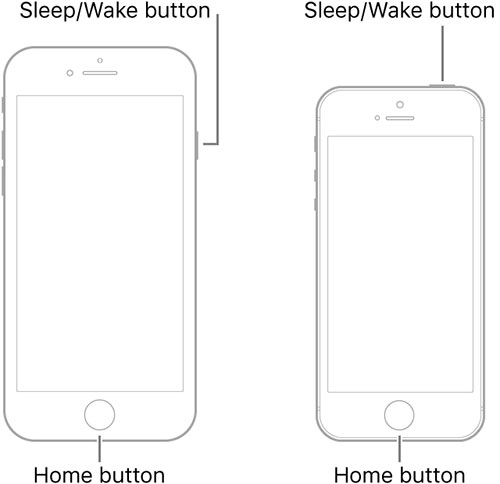 Hard Reset iPhone 7/7Plus:
Press and hold the Volum down button + Power Button, Now release both buttons when the Apple logo appears.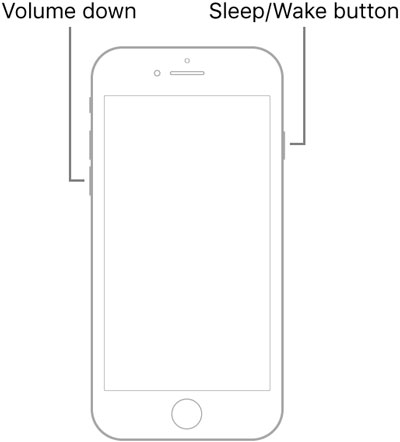 Hard Reset iPhone 8/Newer:
Press and release the Volume Up button Quickly

Press and release the Volume Down button Quickly

Hold the side button until you see the Apple logo. Then release.

IMPORTANT!During the Restarting process, you can see the slider to power off option. Just ignore it and don't release the side button until the Apple logo appears.
Check Your Lighting Cable for Damage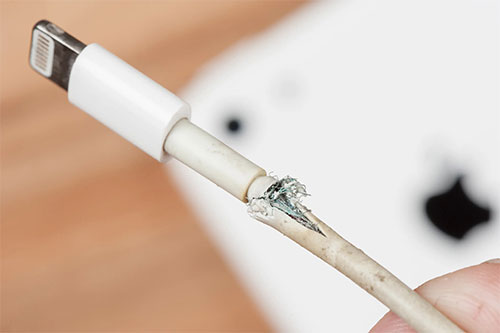 iPhone cables sometimes get damaged, so better to change before it's too late.
How can I tell whether my lighting cable is the reason why my iPhone won't charge?
Your Lightning cable may have become hard, or the chair's leg has damaged it, so the wires are exposed and damaged fully. It's better to buy a new one.
Don't forget about your phone's warranty.
If your iPhone has a warranty, then you don't need to worry; just visit the Apple Store, and they will exchange your lighting cable for free. Taking appointments through the genius bar will save your precious time as you will not have to stand in a queue.
Third-party cables can charge iPhone charging problems.
If you have bought a third-party cable, It's fine to use a non-Apple cable as long as it's Apple certified because an Apple certified lightning cable has a "Made for iPhone" label on it.
High-quality, less-expensive cables do exist!
There are high quality and less expensive cables available on Amazon, and they are of good quality and big in length, which is easy to use lying in bed at night; you will not have to wait or sit around the charging port.
Try A Different iPhone Charger
There are many different ways to charge your iPhone, by plugging it into the wall or using a car charger or through other power sources, but If your iPhone charges with one power source only, then there must be a problem with your charger.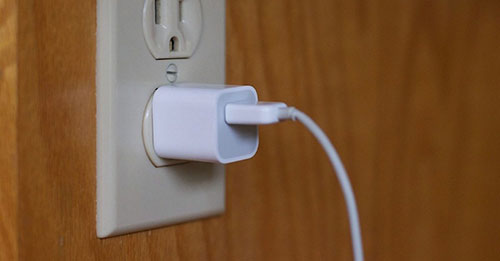 How can I tell whether my charger is the reason why my iPhone won't charge?
The reason your iPhone won't charge could be a charger. You can connect your iPhone to many power sources like a computer USB port, car charger, portable charger. If you are using a wall charger, connect your iPhone to a laptop USB port. If it is working properly, then it means that the charger is broken.
There are high-quality fast charges out there, but you have to be careful.
If your old charger is causing problems, try new high-quality fast chargers which are available in the stores which are apple approved. Third-party chargers can damage your iPhones, but high-quality apple approved chargers will charge your iPhone safely and quickly.
Cleaning iPhone's Charging Port
The most common reason must be the dust present in the charging port, which is preventing your iPhone from charging.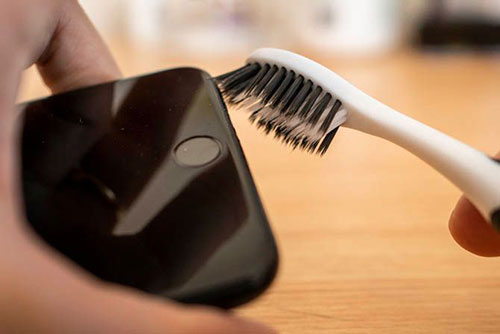 Power off your iPhone and clean the charging port with a toothbrush.
Grab a toothbrush (the one you've never used before) and gently brush out your iPhone's charging port.
Use fancy anti-static brushes which are present on Amazon. If you don't want to buy that normal toothbrush will also work fine.
Dealing with liquid damage
Another main reason could be liquid damage which is restricting your iPhone from being charged. It shorts out the connections in the charging port of your iPhone. If the damage is severe, drying your port will also not work for you.
DUF Mode and Restore Your iPhone
DFU restore is a restore in which everything gets erased in your iPhone, and you restore it to factory settings. You checked the lightning cable, charging port, and another charger. When none of them worked, try using DFU mode.
Repair Your iPhone
If your iPhone is still not charging properly even after the restore process, you need to visit the apple store to get it checked. There could be a hardware issue or a battery issue. If there is physical or liquid damage, then you will be asked to change your iPhone.
Final Words
Your iPhone is back to life, and it's a relief now. Next time if your iPhone is not charging and showing some issue, then you better know what to do. You can help yourself and others too with the above-mentioned solutions to get rid of iPhone won't charge error.