Are you bothered because your iPhone keeps restarting? We can understand your situation, as no one wants anything unpleasant to happen to their cellphones. Besides, our lives are totally dependent on cellphone nowadays for work and everything else.
So, when iPhone begins restarting over and over again, it, definitely, can put anyone in a frustrating situation. Don't worry, as in this article I will explain different effective and easy ways of fixing the restarting iPhone.
Why does my iPhone keep restarting: Causes
Although this problem is more common with the prolonged use of the iPhone, it can occur to newer iPhones as well. Therefore, before diving into the fixes of restarting the iPhone, let's first understand the causes behind this issue.
When storage of your iPhone storage becomes insufficient to overflowing data, it can cause over and over restarting of your iPhone.
An outdated version of iOS.
Corrupt app or software.
Physical damage caused by the dropping of the iPhone also results in the continuous restarting of the iPhone.
How often does your iPhone restart:
iPhone usually restarts in the following ways:
iPhone automatically restarts at regular intervals, but you still have little access to your phone.
iPhone frequently restarts in a loop, and you don't have even a little access to your iPhone.
Your iPhone starts restarting repeatedly while charging.
How to fix iPhone Keeps Restarting
You can fix the restarting problem of your iPhone by implementing these fixes.
Take out Sim card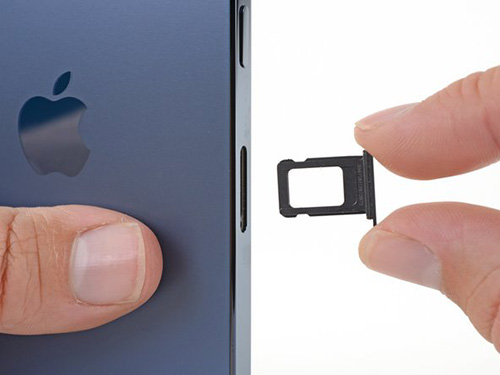 iPhone is connected to the wireless carrier, and some problems here can enter iPhone into a restart loop. Sim card connects your phone to the wireless carrier. Therefore, taking out a sim card is an excellent way of troubleshooting the root cause of the restart loop.
Force Restart your iPhone
This is a simple, yet effective way of fixing your restarting iPhone. Especially, if your iPhone is stuck into the restart loop, you should go for it.
Force restart troubleshoots your iPhone, hence fixing some minor issues, like, continuous restarting of your iPhone. To proceed with this method, you have to press some fixed combinations of buttons based on your iPhone model.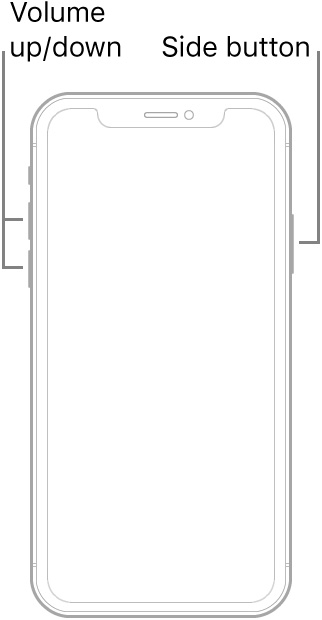 For iPhone 8/8 Plus, iPhone X, iPhone XS, iPhone XR, iPhone 11, iPhone 12, or iPhone 13, do the following, and later models, press and release the volume up button. Then, press and release the volume down button. Finally, press and hold the power button on the right side of your iPhone till the Apple logo appears.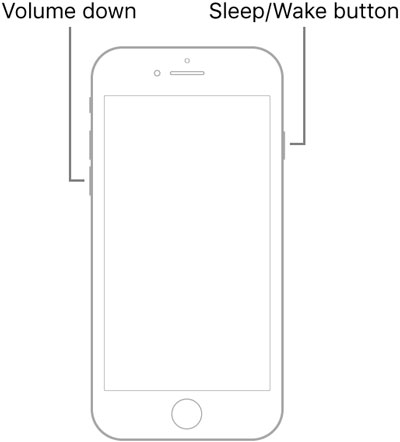 For iPhone 7 and 7 plus, in order to set in force restart, you need to hold down the power button and volume down button simultaneously until the screen goes black and the Apple logo appears.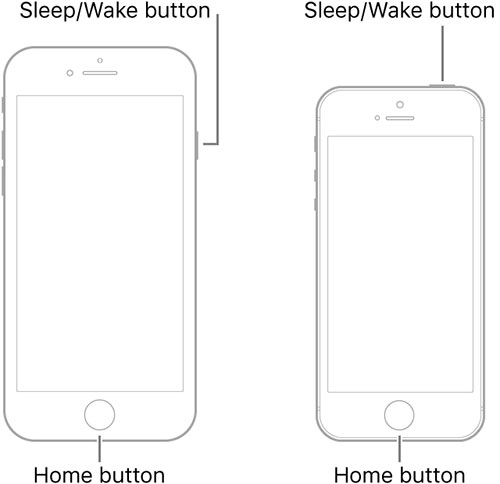 For iPhone 6/6plus and earlier models, press and hold the power button and home button at the same time unless the Apple logo pos up.
Update Apps on your iPhone
Sometimes, running outdated versions of apps can result in malfunctioning of the iPhone's operation, due to which you can face the restarting problem. New updates always come with the improved versions of apps fixing several bugs and issues. Therefore, update all the default and post-installed apps of your iPhone.
Begin by opening Appstore on your iPhone. Now click on your picture at the top of your screen. Scroll down to see the whole section of apps that need to be updated. Finally, tap on Update All.
Update iOS
You should regularly update iOS software in order to keep your iPhone free from viruses and bugs. Updating software can also fix several problems, like, perennial restarting of your iPhone.
To update your iPhone to the latest iOS version, go to Settings and click on the General icon. Now tap on the Software Updates to see if there is any pending update. Connect your iPhone to strong WIFI and click on Install Now to set update in the process.
Determine and Delete Defective Apps
Apple's App Store keeps defective apps at bay. However, no one is perfect. Over 1 million apps are out there on the App Store, and some of them can be defective. These apps can trigger the misbehaving of your iPhone.
So, if your iPhone entered into the restart loop after installing a particular app, then delete it immediately. You can also use built-in iOS security software to detect the faulty app. For this;
A list will appear on your iPhone screen; look for any app that is listed over and over. If there is one, delete it immediately to see if it fixes your issue.
Reset your iPhone
If you are still facing problems despite trying all the above methods, then resetting your iPhone to factory settings is the next option. It will erase your data including pictures and videos; however, you can restore it if you have previously backed up your data to iCloud or iTunes.
Follow this method to reset your iPhone: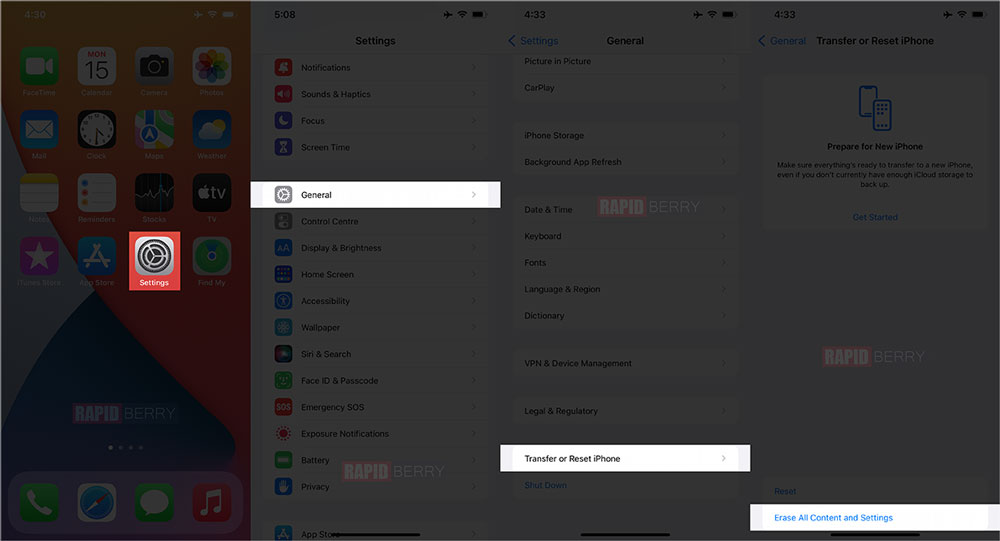 Launch Settings and click on the General tab.
Scroll down and select Transfer & Rest iPhone
Finally, select Erase All Content and Settings. It will reset your iPhone to its default settings fixing your restarting issue.
Reset iPhone using iCloud
If unluckily, your iPhone is stuck into the restart loop and you can not get access to Settings in order to reset your phone then you need to use iCloud or iTunes. For this method, you need to have a computer.
To proceed further follow these steps:
On your laptop go to the iCloud website, and begin by entering your Apple ID and password.

Now click on Erase iPhone, and continue by confirming your choice. This process will restore your iPhone to default settings. You will lose data, but you can restore it after getting your problem fixed through backup.
Resolve Hardware Problems
Hardware problems with the device, charging cable, charging port and battery can also cause restarting problems. Dust and grease around the charging port can trigger the restarting loop while charging the iPhone.
Therefore, clean the charging port using an earbud to resolve this issue. Similarly, a damaged battery can also result in restarting loop. Hence go to an Apple store to replace your damaged battery with a new one. A damaged charging cable can also cause the same problem, so use a new and original charging cable.
Conclusion
Since we are too much dependent on our iPhone for commination, work, entertainment, etc., it's restarting, again and again, is a huge problem. Above mentioned methods can effectively fix this issue. Hopefully, you have chosen which method is best for you, so start working on it.