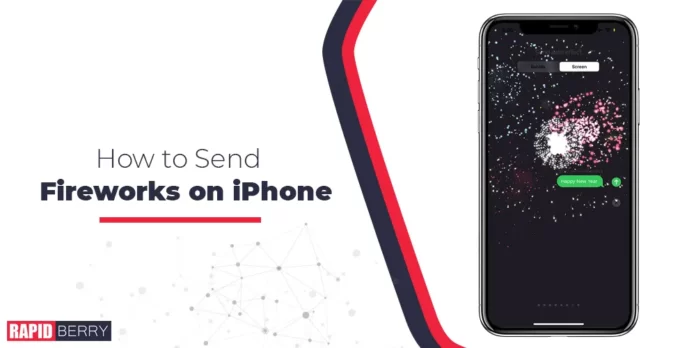 Great to add iPhone screen Effect on the message when you wish Happy new year in 2022.
With iOS 10.1, Apple adds and improves many new features in the iMessage App. Screen Effects is my favorite feature, this feature allows users to send messages with Fireworks, Confetti, Balloons, and many other screen effects.
These screen effects can only work on iPhone 6 or earlier iPhone models, those running with iOS 10.
How to add Fireworks to your iMessages
Please follow this setup to add Fireworks to your Messages:
Open Your iMessage App


Click on the New Message icon


Type & Select Your Contact


Type Your Message

Now, Tap and Hold Down the Green Up Arrow United the Effect Screen Appears

Tap on Screen Option

Now, Swipe Right to left to check and select Fireworks Effect


Finally, Click on Green Up Arrow to send it

IMPORTANT! If you don't see some Screen Effects in your message, then turn off the Reduce Motion option in your setting.
Please repeat the same upper mentioned process to add Balloons Screen Effects on your iPhone iMessage.
Other Screen Effects: Echo, Spotlight, Balloons, Confetti, Love, Lasers, Celebration.

Let us know which screen effect is your favorite in our comments section. Cheers