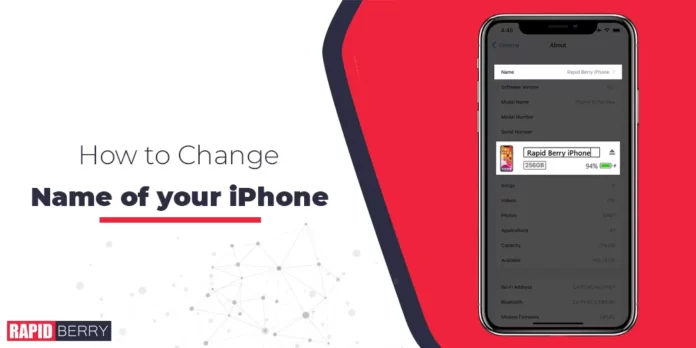 Most users don't change the name of the iPhone. Because they have only one device in the whole family, but when you have more than 2 or 3 iPhones or other Apple devices, you must change the name of your iPhone.
Why change the name of your iPhone?
There are servals reasons why your iPhone needs a unique name. For example, when you use a personal hotspot, Airdrop, and find my phone app, the iPhone name will be conflict.
Because all iPhone default names are listed as "iPhone". So for better management, you need to change your iPhone name.
Do you get a new iPhone? And want to change his name? Then you're on the right article. Please follow our given methods to do it easily.
How to Change the Name of your iPhone
Again, Tap on Name

Change iPhone Name using iTunes on Windows
You can also change your iPhone name using iTunes.
Connect your iPhone to your computer or laptop using a USB data cable

Open iTunes App


Some users only change their iPhone name for fun, but it is also essential for security reasons. So change your iPhone name for unique and secure use.
Let us know if you face any difficulty in changing your iPhone name. We will help you out fix it ASAP.