Are you tired of getting the "This Accessory May Not Be Supported" message on your iPhone screen, whenever you try to charge your phone? This problem usually occurs during the time of charging, but sometimes you can also get this annoying message when you connect headphones.
And, sometimes situations can get worse and your iPhone gets stuck in the "This Accessory May Not Be Supported" loop. As a result, you can no longer charge your iPhone or connect your headphones.
Don't worry, in this article, I will be telling you the effective and simplest ways of fixing this annoying message. You can easily resolve your problem by following these ways.
Why I get "This Accessory May Not Be Supported" on my iPhone:
Due to various reasons, the alert appears on your display screen:
The charging cable or charger is defective or damaged.
You are using a lower-quality accessory.
The accessory is not well suited to your device.
iOS version of your iPhone is not supporting the accessory.
Your iPhone has a damaged or filthy lightning port.
This Accessory May Not Be Supported | Solved
You can this annoying alert on your iPhone by bringing into play the following fixes:
1. Disconnect and Reconnect the Accessory
The first fix that you bring into play is trying disconnecting and reconnecting the accessory. Sometimes, this simple strategy can fix your problem. To do this, dismiss the alert, and then unplug the charging cable. Wait for a few seconds, and then plug it back in to determine if the same alert appears.
2. Determine If You Are Using a Lower Quality Accessory
Most of the time, this error message pops up when you use a second-rate charging cable or charger. Many such types of accessories are out there in the mobile markets at cheaper rates. Apart from triggering this alert pop-up, such accessories can further damage your iPhone as well.
Therefore, make sure you are using the original accessory that came with the mobile. In the case you are not using the original accessory, make sure it is MFI-Certified. MFI stands for iPhone, iPad, or iPod. MFI-Certified accessories are made in accordance with Apple standards. Thus, if your accessory is not MFI-Certified, change it immediately. You can make use of Apple's guide to determine the quality of your accessory, hence getting rid of fake accessories.
3. Turn On Airplane Mode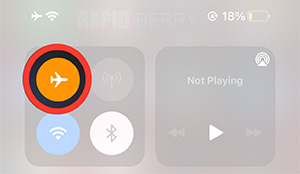 Try turning on the Airplane mode to see if it fixes your problem. Turning on Airplane mode refreshes your iPhone. Therefore, it is also worth a try. Tap on the airplane icon from the control center to turn on Airplane mode. After a few minutes turn it off again to see if it fixes your issue.
4. Clean The Charging Cable and Charging Port
If the pop-up is still appearing, then have deep look at the charging port and charging cable. Wipe off any dirt or debris that you see around the lightning port (part of the iPhone where you plug-in charger) or lightning connector (part of charging cable which goes inside the iPhone).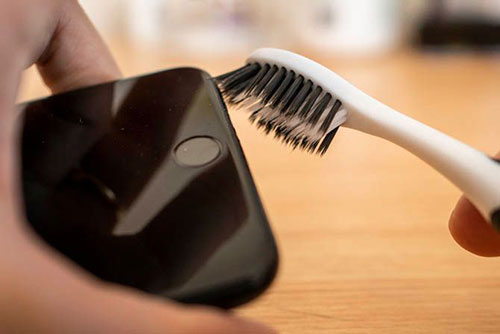 You can use any anti-septic brush, toothbrush, cotton ball, or earbud to do the cleaning. A dirty or greasy lightning port or cable can interrupt the connection of the accessory with the device, hence resulting in an 'accessory not supported' alert. Therefore, cleaning the charging port and cable could fix this issue. Be careful during the cleaning process to avoid any further damage.
5. Change The Accessory
If the problem persists; it means that your accessory is defective or faulty. Charge your brother's or friend's iPhone with your charger. If the same alert appears it means that problem is with your accessory and not the device.
Inspect the charging cable to find any discoloration, or to see if the cable wire is broken from somewhere. Also find out whether the charging cable is defective or the adapter, or both. Sometimes, problems with only one of the above can result in an error alert.
6. Make Sure Your Accessory Is Well Suited to Your iPhone
Some accessories are only supported by particular models of iPhone, and that's why you are getting an "accessory is not supported" alert over and over again. So, ensure that your accessory is compatible with your iPhone. Contact the manufacturer of the accessory for the trustworthy surety.
7. Restart your iPhone
Occasionally, "the accessory may not be supported" pops up due to some minor software flaws or glitches. And restarting your iPhone could fix these glitches by recalibrating your iPhone. In order to restart your iPhone, follow the below instructions: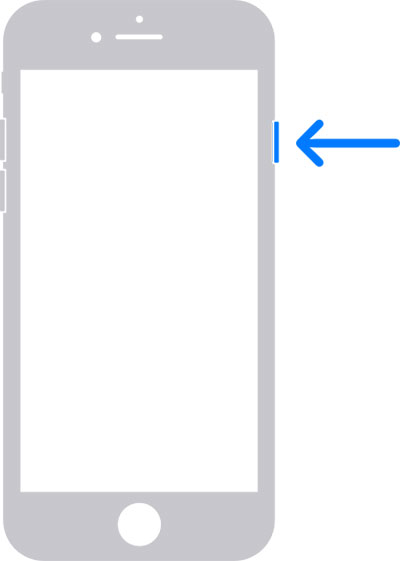 To restart iPhone 8 and earlier models hold down the power/sleep button unless the "Slide to power off" options appear on the display. Now drag the slider from left to right to switch off your iPhone.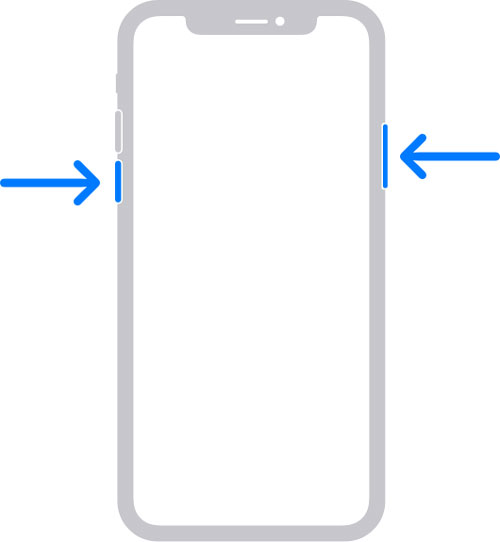 To restart iPhone X, 11, 12, or 13 and later models, hold down the side button and a volume button (either Volume Up or Volume Down) simultaneously until the "Slide to power off" pops up. Now slide the button and turn off your iPhone.
Wait for a few seconds and turn on your iPhone again by pressing the power button. Hopefully, this will fix your issue.
8. Update the Software
Running an outdated version of iOS can also cause an 'accessory not supported' alert on your iPhone. Besides, older iOS versions do not support some accessories. Therefore, update your iPhone to the latest version of iOS to make use of such accessories.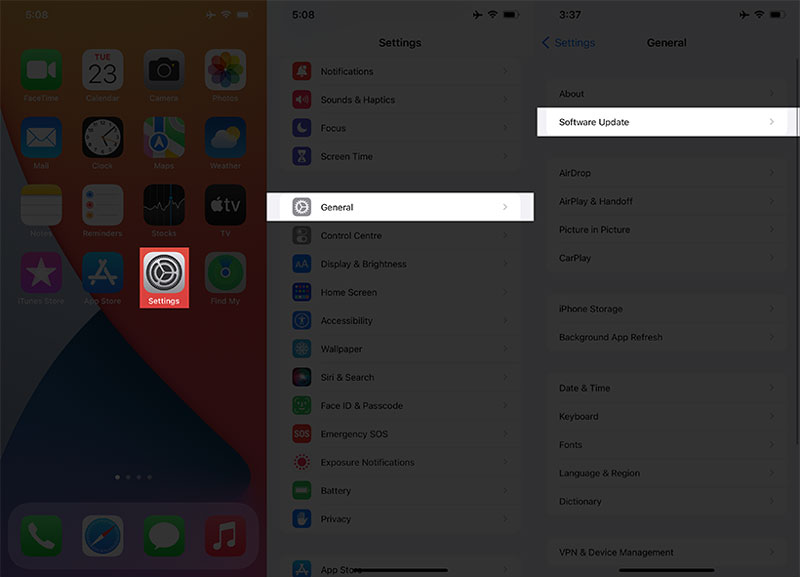 The update will also wipe off bugs and glitches. Go to Settings > General> Software Updates to look for pending updates. If one, connect your iPhone to Wi-Fi and install the update.
9. Take Your iPhone to Any Repair Shop
If you are still facing the same issue despite trying all the above methods, then your only option is to get a professional repair. Most probably, the lightning port of your iPhone is damaged, and you can fix it at home.
Therefore, without wasting further time take your iPhone to an Apple repair center or any third-party repair shop. Their skilled and trained technicians will solve your problem professionally.
Bottom line:
Hopefully, by now you have gotten git of your problem. These quick and easy fixes are lifesavers and help you fix your issue by yourself.